Meet the Governors
Governors
Dave Cohen | Chair of Governors
Dave Cohen has been a parent governor since June 2015 and the Chair of the Governing Body since July 2018. His elder son finished year 6 in 2018 and his younger son entered year 3 the following September. Professionally, Dave has 15 years experience in technology and e-commerce, mostly in leadership and management roles. His other interests include football, travel and video games.
Mark Gilleran | Co-opted Governor , Vice-Chair
I am a co-opted Governor of Belmont Juniors, vice-chair of Governors and sit on the Finance and Resources Committee. I am currently a business manager with New River College pupil referral units in Islington. Previously I was a Primary School Teacher and strategic development for early years and childcare provision in Hammersmith and Fulham. I am a local resident having lived in the area for over 40 years and have two children, one attending Belmont Infants.
Catherine Williams | Co-opted Governor
My name is Catherine Williams and I have been teaching in Haringey for 30 years. I am currently a teacher at the Vale School, Secondary Department in Tottenham. I have also taught as a Vale teacher at Belmont Juniors and I have been a Governor at the school for 17 years. As a member of the teaching profession, I have first-hand experience of supporting young people through the education system and so I believe I have the skills, knowledge and experience to support Belmont Juniors in my Governor role. My son attended Belmont Schools and completed his secondary education at a local Tottenham school.
Ian Rimington | Co-opted Governor
Ian joined the Governing Body in October 2018 and was previously Vice-Chair of Belmont Infant School Governing Body. He is married to Susan who is a member of Belmont families; they have two children at the Junior School and who have been at Belmont since nursery. He works for the Arts Council and is interested in developing the arts offer at the school and also in supporting the SEN provision.
Jonathon Hogg | Local Authority Governor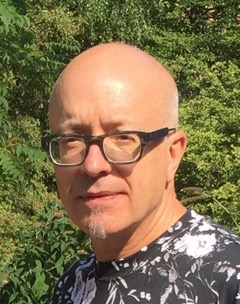 Jonathon Hogg has recently joined the school's Governing Body. He has over 30 years of experience working in business and management consulting, specialising in human resources and organisational effectiveness. Prior to consulting, Jonathon trained and qualified as a teacher and has a MA Education and PGCE from the Institute of Education, London. His personal interests include playing the guitar, arts and travel. He lives locally in Haringey.
Lucy Braithwaite | Staff Governor
I am currently Assistant head and Year 5 class teacher at Belmont. I studied Art and Design and worked in the film industry before deciding to go into teaching in 2010. I lead English and am part of the curriculum and computing teams.
I am keen to ensure children receive a rich, broad and engaging curriculum, both as a teacher and now as staff governor.
Zahra Nassar | Parent Governor
I have been
a parent governor since 2017. Married to Robert, with 2 wonderful children Jad (Year 5) and Hannah (year 2).
I believe that my experience and strong background in finance (with a Bachelor degree in Business and Administration and being an accountant for 3 years) and my interest in education (as a Maths teacher for 3 years and currently a LSA) will support and add to the development of Belmont Junior School as it looks forward to the future.
I am driven by a desire to help our amazing school provide the best possible outcome for all children, irrespective of background and ability.
Maxine Murdoch | Parent Governor
Born and bred in London, I have lived in Haringey for more than 10 years. I have two girls in year four. Prior to becoming a mother I worked as a merchandiser for the Arcadia group. Currently I work part time as a teaching assistant in a school in Tottenham. I see Belmont school as an essential part of the local community and on that basis decided to stand for the role of parent governor. I have enjoyed finding out more about the behind the scenes running of a school and the hard work and dedication of all staff that build towards the school's success.